If there is something you can count on in Barcelona is that you will have a wide variety of music concerts to go to throughout the year.
This year has kicked off with concerts by Italian artist Eros Ramazzotti, Ellie Goulding, Simple Plan, and Rodger Hodgson, in February and things are only going to get better.
Here are the main concerts happening in Barcelona in 2016.
March
Johnny Hallyday The ex-lead singer of Supertramp is coming to Barcelona for one night only, on the 8th of March. The artist will be performing at Liceu's Suite Festival.
April
Anastacia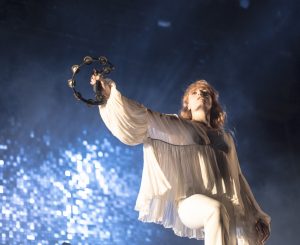 U.S. native Anastacia will be performing at Auditori on the 8th of April.
Noel Gallagher The ex-lead singer for Oasis will perform a solo concert at Sand Jordi Club on April 9th.
Florence + The Machine The band will be back in Barcelona on April 16th for a concert at Palau Sant Jordi.
Chris Cornell The powerful vocals of ex-Soundgarden lead singer Chris Cornell will be heard at Liceu, as part of the Suite Festival on April 21st.
May
Adele No one can have enough of Adele, which is why the artist will be performing two shows in Barcelona, one on May 24th and one on May 25th, both at Palau Sant Jordi.
Coldplay British rock band Coldplay sold out their tickets as soon as the dates for the concerts in Barcelona were announced. They will perform two concerts at Palau Sant Jordi, on the 26th and 27th of May.
Queen + Adam Lambert Legendary band Queen will come to Barcelona for a show at Palau Sant Jordi on the 22nd of March. The band will be performing with singer Adam Lambert.
June
Fatboy Slim British DJ and musician Fatboy Slim is coming to Barcelona as part of Sónar music festival. He will perform on Saturday, the 18th
October
Laura Pausini Italian singer Laura Pausini will perform at Palau Sant Jordi on October 8th.
November
Justin Bieber The Canadian pop singer comes to Barcelona to crush young hearts on November 22nd, performing at Palau Sant Jordi.
The Cure Gothic rock band The Cure will also have a concert at Palau Sant Jordi, four days after Justin Bieber, on November 26th.
Directions
Palau Sant Jordi Passeig Olímpic, 5-7
Gran Teatro del Liceu Les Rambles, 51-59
Auditori Carrer de Lepant, 150
Sant Jordi Club Carrer Pierre de Coubertin, 6