Barcelona is a great destination for music lovers. Hundreds of concerts take place in this cosmopolitan city each year.
If you are one of those people who enjoy going to festivals so you can see your favorite bands play and also discover new talents, start taking notes – this year's music festival season has started!
Suite Festival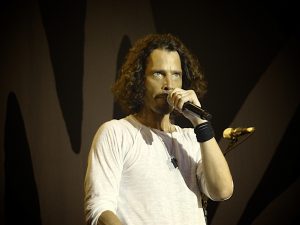 Between January and May, Barcelona Gran Teatro del Liceo hosts the Suite Festival. This year's performers will be Emir Kusturica, ex-lead singer of Soundgarden Chris Cornell, and Johnny Hallyday, to name a few.
Sónar            
Sónar is a unique festival that has traveled all around the world. Each year, the festival presents exciting performances by established artists and emerging talent in electronic music.
This year, the festival will receive performers like Fatboy Slim, Santigold, and Jamie Woon.
Sónar takes place in the month of June, between the 16th and the 18th, at Fira Montjuïc and Fira Gran Via L'Hospitalet.
Related article: Sónar Barcelona 2016: Electronic music's biggest event of the year
Primavera Sound
Primavera Sound is an annual music festival that takes place in June at Parc Fòrum, in the Sant Martí district. The festival presents concerts by world famous artists and exciting new bands.
This year Primavera Sound is bringing us performers such as Air, Explosions in the Sky, PJ Harvey, and Radiohead.
Primavera Sound will take place between the 1st and the 5th of June.
Musica als parks
Between the months of June and August, Barcelona's parks will be filled with jazz and classical music. Musica als Parcs is a festival that showcases the works of established and up and coming artists, who play outdoors without any type of amplification system, in some of the most beautiful natural sites of Barcelona.
Festival Jardins de Pedralbes
Festival de Musica de Barcelona or Festival Jardins de Pedralbes is one of the most important musical events in the city. Artists like Bob Dylan, Tom Jones and The Pet Shop Boys have stepped on this festival's stage, leaving us wondering who will be the ones to grace us with their presence this year.
The festival takes place at the end of June/beginning of July at Palau de Pedralbes' gardens.
Related article: Pedralbes Festival 2016: Music at the Palace Gardens
Cruilla
Another one important music festival in Barcelona, Cruilla will take place between the 8th and the 10th of July.
This year, the festival will be receiving artists such as the Alabama Shakes, Damien Rice, Bunbury, and Zoo.
DGTL
The original DGTL was created in Amsterdam, becoming renowned for its line-up, art and sustainability program. This year's lineup hasn't been revealed yet, but we know the festival is taking place between the 12th and the 14th of August at Parc del Forum.
Related article: DGTL Music Festival 2016 in Barcelona: Dance like there is a tomorrow
Tibidabo Live Festival
This two-day event takes place at Tibidabo Amusement Park in the month of September. In 2015, Tibidabo Live Festival's lineup included artists like Black Box Red, House of Wolves, and The Young Wait.
Voll-Damm Festival Internacional de Jazz de Barcelona
Voll-Damm Festival Internacional de Jazz de Barcelona is an event that happens during the fall, presenting famous jazz artists from around the world, like Diana Krall, Becca Stevens Band, Maria Schneider Orchestra and much more.
The festival usually starts at the end of September.